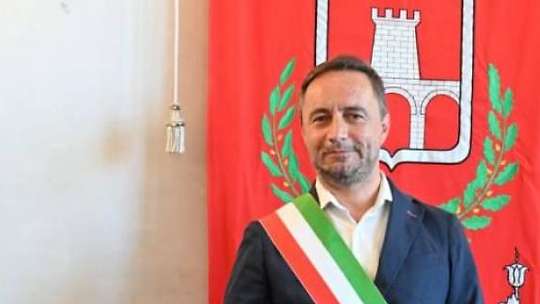 Igor Gabrovec elected mayor of Devin-Nabrežina / Duino-Aurisiana
13.06.2022
In Italy, by-elections were held on Sunday in about 1000 of the 8000 municipalities. In the municipality of Devin-Nabrežina near Trieste, the Slovenian centre-left candidate Igor Gabrovec celebrated - and he first took care of the Slovenian flag, reports the newspaper Primorski dnevnik.
Igor Gabrovec, was provincial councillor of the Friuli Venezia Giulia region and secretary of the Union of Slovenes in Italy (SSk) (member of AGSM).
Gabrovec defeated the current mayor, Daniela Pallotta, who was supported by the centre-right. He received 51.45 per cent of the vote and Pellota 48.55 per cent.
First order of business: Slovenian flag
Meanwhile, the newly elected mayor Gabrovec has been given an Italian tricolour, and according to Primorski dnevnik, the new mayor's first order of business was to hang the Slovenian flag at the town hall, which he has repeatedly pointed out as opposition leader .
The newspaper explains that members of the Slovene national community in Italy recognise themselves in the Slovene flag.
Elections were also held in some major cities such as Verona, Genoa, Monza and Palermo, as well as in Gorizia, where the second round of voting will take place.
Link: Primorski dnevnik
Original news from ORF Slovenski spored
Photo: Primorski dnevnik / Photo Damjan