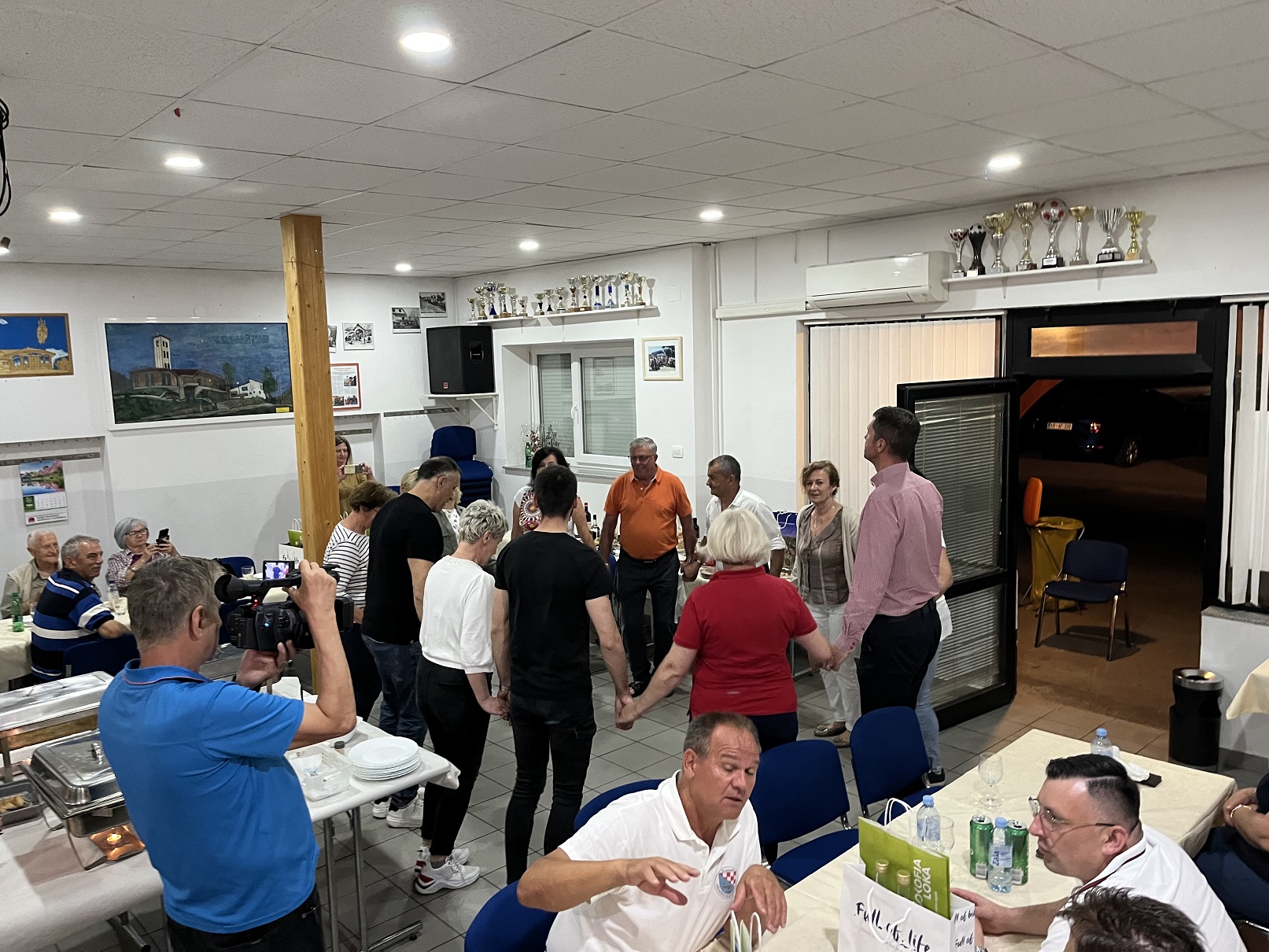 The international conference of the project Protect Your Diversity was held in Škofja Loka, Slovenia
15.06.2022
International conference Protect Your Diversity - Škofja Loka 5/26/2022. – 29.5.2022.
The international conference of the project Protect Your Diversity was held in Škofja Loka, Slovenia
Guests from six countries discussed the role of local communities in developing multilingualism, developing the European minority perspective, prejudice and discrimination based on language and the achievement of linguistic equality, the development of intercultural dialogue and the preservation of minority cultural heritage.
The Croatian cultural association Komušina, in cooperation with the municipality of Škofja Loka, the Institute of Burja and partners from five different countries, organized the implementation of the project Protect Your Diversity, which was co-financed by the European Commission as part of the Europe for Citizens program. This project's central goal is to promote linguistic and cultural diversity in the EU and fight against linguistic discrimination against ethnic minorities. The project deals with linguistic prejudices linked to ethnic origin, explore the richness of linguistic diversity in the EU and promotes the languages ​​of ethnic minorities as part of the common European cultural heritage.
The conference participants discussed how to develop different programs adapted to the needs and wishes of members of minorities and how to preserve and develop minority culture. Language is a vital part of minority culture and identity and is an essential element in expressing collective and individual identity. Preservation of multilingual abilities is necessary for minorities who strive to maintain their identity, often in marginalization, exclusion and discrimination conditions.
The conference program included exchanging experiences and practices integrating minorities into social, cultural and political life in different European countries. At the workshops and lectures, the participants also discussed different methodologies and approaches in how to achieve greater social inclusion and equality.
Over 200 international and domestic participants were gathered through the partnership of organizations from Germany, Austria, Bosnia and Herzegovina, Croatia, Serbia and Slovenia. The conference was attended by representatives of local authorities, non-governmental organizations, immigrant communities, various experts and representatives of local and state officials who discussed minority problems in partner countries and at the EU level.
Different materials were collected with the active involvement of multiple minority groups and experts. A promotional film was made, informing the interested public about the importance of preserving minority cultural heritage. The promotion of the project results will be aimed at local, national and European decision-makers and influence them to fight against language discrimination, especially in the media and on social networks.
You can watch the video about the conference here: