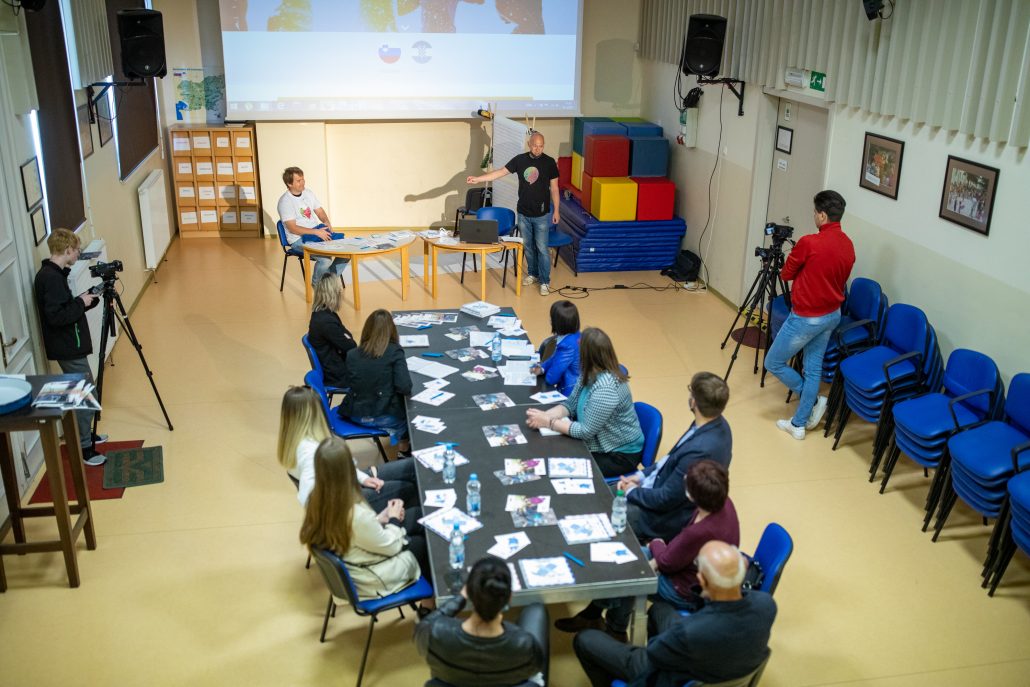 Zavod Burja presents project results and was visited by AGSM Coordinator
On Monday, May 31st, the Burja Institute from Rimske Toplice, Slovenia hosted the third and last multiplicative event of the Minority Youth Library project (Manjšinska mladinoteka). The event was organized on the premises of the OC-cinema in Laško and was visited by the AGSM coordinator Matic Germovšek Ž. "Zavod Burja" unites Croatian, Serbian and Bosnian (ex-Yugoslav) minorities in Slovenia and has also been cooperating with the AGSM since 2018.
Major project outcomes, three intellectual project outcomes, were produced much earlier, aimed at young minority members to seek innovative approaches to expression, to preserve and promote the cultural heritage of minorities and to develop attractive and flexible methods to promote and market their cultural products and the benefits of knowing different cultures and use languages.
It is an online video library for minorities, a publication with guidelines for greater participation of young people Minority Compass and a guide to minority points in local communities "Our culture in our city". All these results were presented last autumn at multiplicative events at project partners in Nova Gradiška in Croatia and in Tavankut in Serbia.
The project has been approved by the European Commission under the Erasmus + strategic partnerships. The implementation of the project lasted from May 2019 to June 2021. The main purpose of the international project was to establish a consortium of minority youth partnerships to develop innovative approaches in the field of creative minority tourism and cultural heritage. The focus was on the active participation of young people belonging to minorities, young people with fewer opportunities and other young people from partner countries - Slovenia, Croatia and Serbia.
You can read more about the project here.