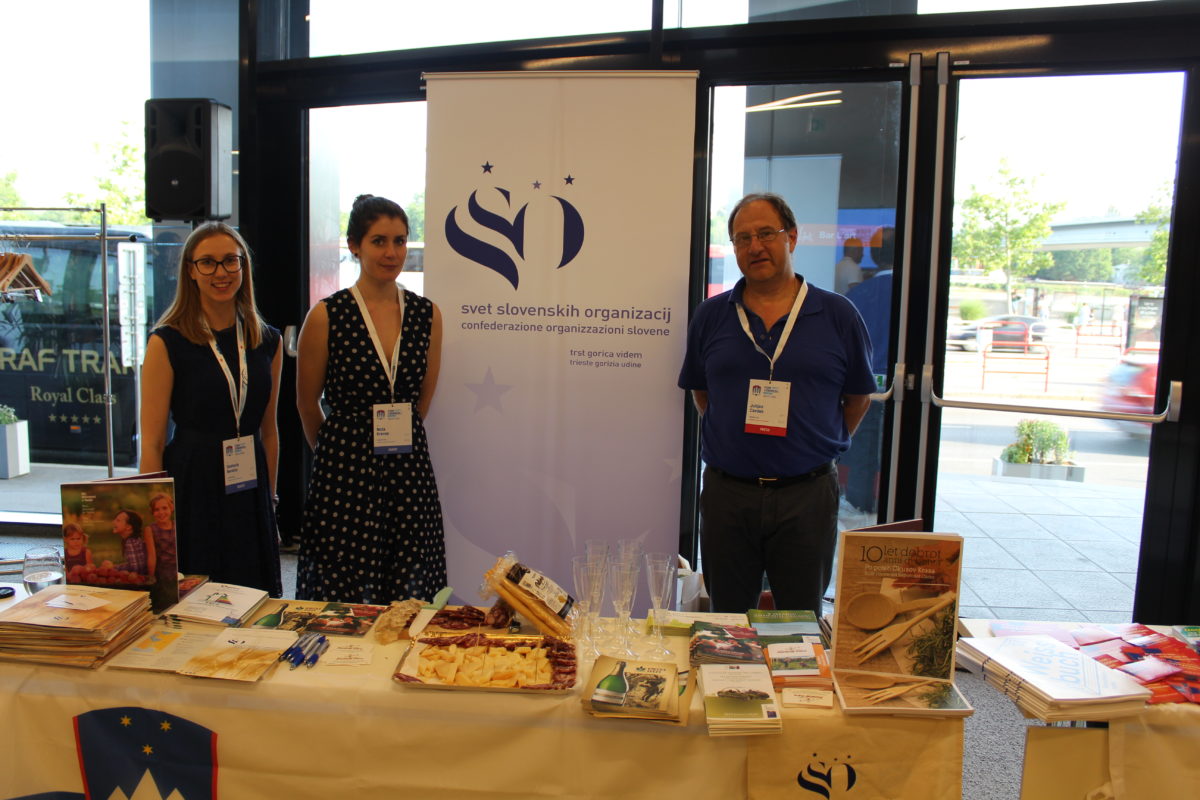 Confederation of Slovene Organisations
SSO –Svet Slovenskih Organizacij
Via del Coroneo 19 • 34133 Trieste/Trst
+ 39 390403481586‬

Walter Bandelj
On 16 December 1976 in Gorizia, Italy, the Confederation of Slovene Organisations (SSO) was established to connect all institutions, organisations and societies inspired by the values of Sloveneness, Christianity and Democracy. The Confederation of Slovenian Organisations, which acts as the umbrella organisation of the Slovenian population in Italy, was founded by the joint efforts of Slovenes from the Italian provinces of Gorizia, Trieste and Udine.

The operations of the Confederation in all spheres of today's society in the Friuli-Venezia Giulia region are based on the loyalty to the Slovenian identity, the Slovenian language and the region they live in, as well as the three fundamental statutory principles. In cooperation with the member institutions, organisations and societies, the Confederation operates in the field of culture, sports, education, social care, music, politics and economy.

The Confederation of Slovene Organisations cooperates with its members based on the rich ethnic, linguistic and cultural heritage of the Slovenian people which have been actively and equally creating the general social appearance of the region between the Adriatic Sea, the Friuli-Venezia Giulia region, the valley the River Vipava and the Julian Alps for centuries. The Confederation wants to strengthen the Slovenian peoplehood and the commitment to the place they live in, both in the spirit of ideals of European integration. The development and the assertion of the Slovenian language are the key priorities. The Confederation of Sloevene Organisations is a member of FUEN since 2019.